We had 18 students in late May early June work with ISAI, and it was fantastic, the experience was life changing. I have taken students all over the world, and I have certain expectations and I was very happy with everything in Ireland.
ISAI was able to plan an exceptional program for International Business and Entrepreneurship students. I am convinced that our students are more prepared for management and business ownership because of their experiences while in Ireland. The opportunity to study business and entrepreneurship overseas gave our students the chance to expand their cultural knowledge and it provided an international perspective on business that a traditional classroom format (no matter how good!) just does not provide.
Working with ISAI has been a wonderful experience! Our group has just returned earlier this week from the first trip put together for literature and theatre in Ireland. Niamh and John put a lot of work into this trip to personalize it for our group and it was successful! Everyone had an amazing time and it was a life changing experience for them. This made my planning as a study abroad coordinator very simple!
Niamh and John are tremendous, made certain it was a trip of a lifetime for our nursing students. We came with open minds and leave with appreciation and understanding. This was an experience never to be forgotten. Thank you Niamh and John for everything!
We've done two study programs in partnership with ISAI and I have had nothing but the most positive of feedback from our students. So we'll keep a good thing going!
Our trip was delayed by weather and airline difficulties- and Niamh and John went out of their way to get everything rescheduled and rearranged so our students did not miss out. We are so appreciative of this partnership for our Criminal Justice program.
It was a beautifully organized trip. Ireland's countryside took my breath away! While I learned about the differences between our cultures, it is the similarities that surprised me the most.
I had the most amazing experience with Study Abroad Ireland. They took us to so many beautiful and amazing places where we learned about the history and culture of Ireland. I recommend this experience to everyone.
I would (and have) recommended this program to everyone I know. This program has changed my life and has opened my eyes to the world. Niamh and John made everyone feel like family. The people you meet will end up becoming your new family, and the places you visit will feel like home.
I was recently part of a Study Abroad trip with Mercer County Community College and Institute of Study Abroad Ireland. There are not enough great things I could say about this experience. I learned so much and saw so many amazing parts of Ireland. Dr. Niamh Hamill and her co-director John are absolutely amazing. If you are thinking of partaking in an experience with Institute of Study Abroad Ireland, I highly recommend it!! Your only regret will be if you choose not to go. You will come back with a new insight into an amazing culture and learn so much it will change your life forever.
Find out more about Studying abroad in Ireland or online resources for international teaching.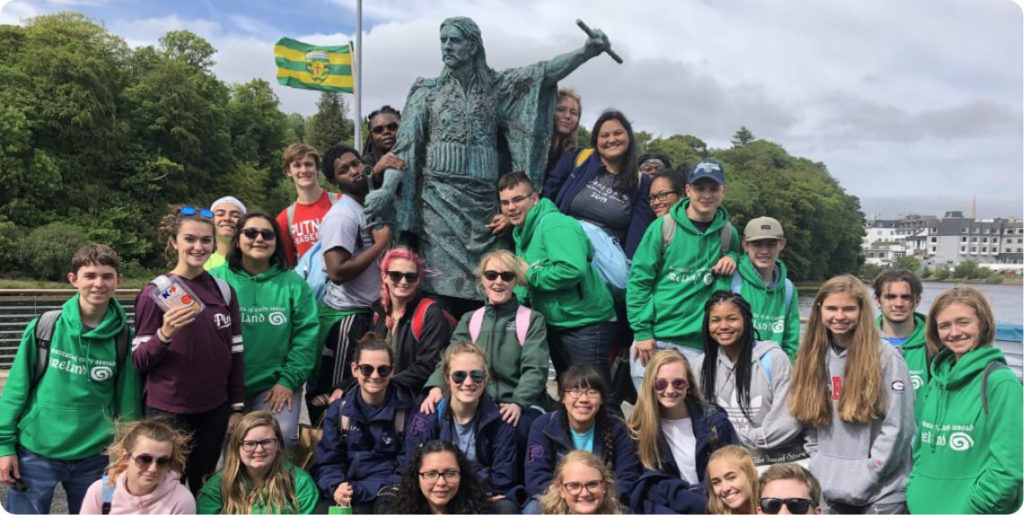 Short faculty led programs on our campus in Ireland.
We arrange and deliver short faculty-lead programs for schools, colleges and universities. We will customize your program for you to suit required learning outcomes. We will also support all of your logistic requirements in Ireland – classes, field trips, transport, accommodation and meals.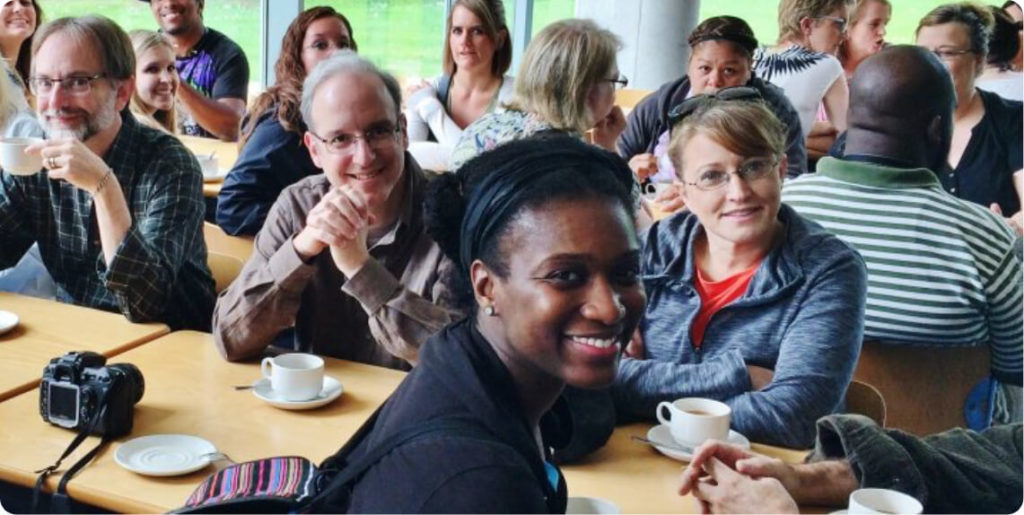 Online resources for Internationalizing your classroom.
Now all students in your classroom can have a virtual study abroad experience. We offer a range of online resources, tutorials, virtual experiences and live interaction to help you internationalize your classroom.